So I'm thinking I've reached the point in OOO in which it hits its stride and characters and dynamics start to get interesting.
I still don't really OOO's various suit designs, I'm not really into the whole props during battle aspect of the action (particularly the mantis appendages/weapons), but the underlying Buddhist theme makes it very interesting, Hino Eiji is quite likable, Ankh is fascinating, and at this point characters I knew I'd like are starting to get more screentime… and characters I didn't expect to care much about one way or the other have snuck up on me.
1. Gotou. I knew from the description I'd love him, and he hasn't disappointed. I like the conflict that has been shown so far… he's obviously used to taking orders and following the status quo, being a former cop, but has a mind of his own, hence he left the police to "save the world". Now he's a dependable soldier, who's meant to observe and help out as he is told, but has is givings about the path Kougami has chosen… and is willing to speak out about it, even if he's not taking any actions so far. And I like that those misgivings are part the fact that Eiji is "fraternizing" with the enemy, and part ego, because he clearly thinks Eiji is a flake and that he could do better.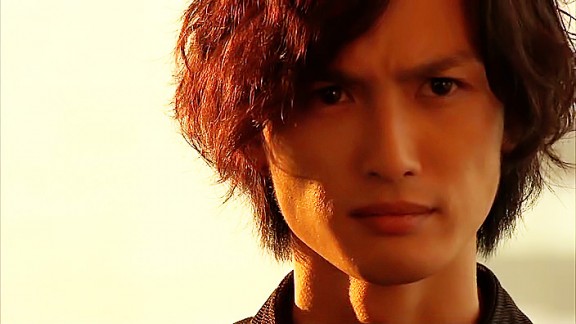 2. The Greed. I love these guys. Well, okay, I love Cazali and Uva, am amused by Gamel, and am tentatively intrigued by Mezul. But I'm glad to see that OOO is going for interesting, well developed kaijin… I'm guessing it's the legacy of the Sonozaki family. Ayway, Cazali and Uva are delightful villains… to my taste anyway. And I can just guess without looking that Pixiv must feature these two together. Extensively.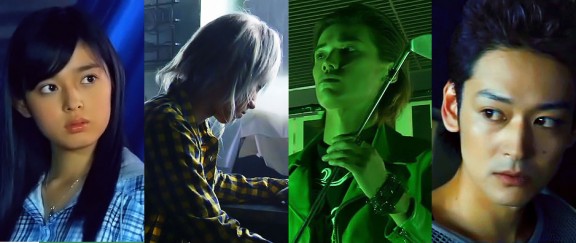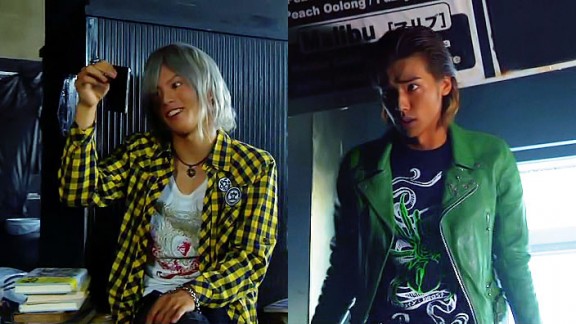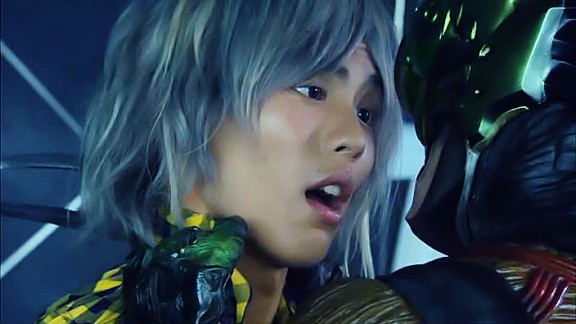 3. Chiyoko is awesome. I like how part of why she reaches out to Eiji is because she sees him as someone that is living the sort of life she dreams of having… and the minute she said that, you immediately understand why she runs a multinational themed restaurant. She's not living her ideal travelling life, but she's certainly trying to bring as much of that dream to her real life as she can.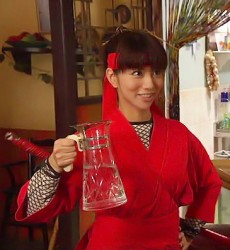 And I'm amused that she's obviously planning on matchmaker at least a little bit…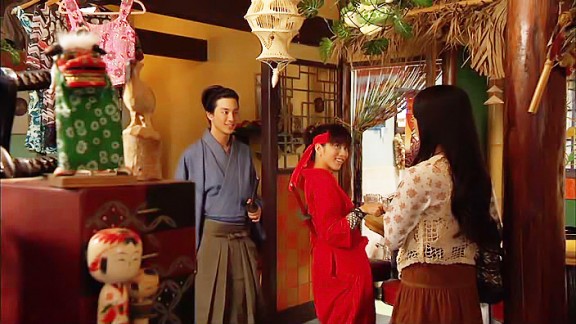 4. Which brings me to Hina. I already said in my previous post that I didn't expect to be interested in her at all but she's showing herself to have inner strength (guess I should have seen it coming from her freakish physical strength) which makes her more interesting than the demure nice girl I expected her to be. I really like how she has accepted and dealt with the fact that some monster has possessed her brother's body, ad I love even more how she's not intimated or upset by Ankh's presence. And I suppose that, like Chinoko, I think she and Eiji would make a pretty cute couple.